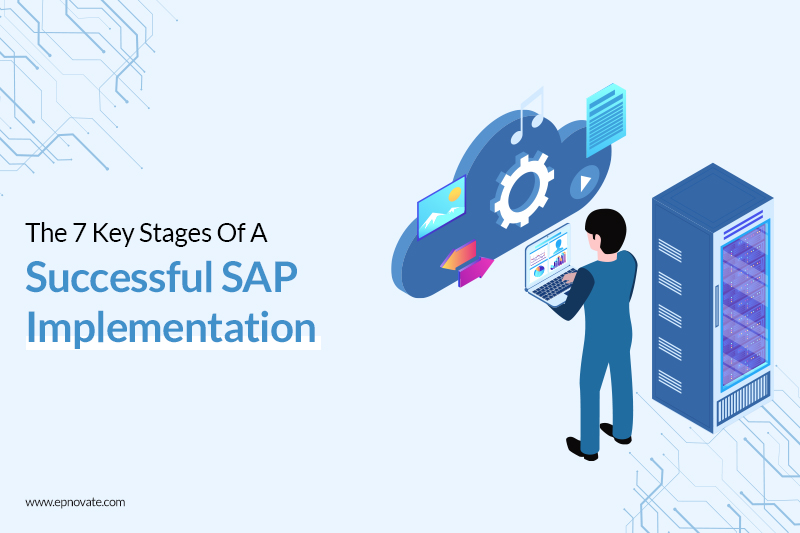 SAP implementation is essential for efficient and smooth working in IT organizations/companies. However, a successful SAP implementation can be full of challenges as it consists of installing and implementing various SAP software that builds and shapes the vast SAP landscape.
A poor SAP implementation can lead to a considerable loss of revenue and brand image; that's why an SAP Implementation Company in India has to execute the implementation efficiently. Most of the time, there is only a 50% chance of success because companies don't get the start, right.
Understanding SAP Implementation
Systems, Applications, and Product implementation, or SAP implementation, is a process that deals with implementing strategies for enterprise resource planning software in any business. Many companies nowadays are shifting towards big data solutions and SAP implementation to simplify their business workflow.
Effective SAP implementation also reduces complications during the production phase and provides several other benefits to the organization.
7 Key Stages of SAP Implementation
Project Preparation/Planning
Like most business strategies, SAP implementation requires pre-planning to achieve success. This stage of an SAP Implementation Service plans the workflow according to the aim, priorities, and future perspectives. 
Other factors also include identifying the potential of the team that can contribute towards a successful SAP implementation.
Business Blueprint
In this stage, SAP implementation service is needed to understand the existing business processes and identify the areas of implementation. Usually, several workshops are conducted to address the current business potential of every team member.
By differentiating the present business structure and future projects, it helps the team to work on the problem areas.
Realization/Implementation
Once various analyses get over, an SAP implementation company in India will go for baseline configuration. Here the actual work plan gets started where cloud integration services are to be synchronized with the organization.
It usually involves the development of new resources and customization of the existing package based upon the requirements.
Integration Tests
This step helps in analyzing how well the implementations are working so far. Integration tests consist of three main setups-
The first setup deals with migrating and testing only a half of the process.
Then one entire process is tested after the implementation of SAP.
Finally, the whole implementation process and workload are tested.
Final Preparation
Final preparation helps in preparing the system and employees before going live. As the integration test results come out, SAP implementing partners will make any changes or improvements for a complete migration to the SAP systems.
Employees are also trained to help them carry out daily functions with the new software. Overall, this step is a final confirmation that the new system is all set to work.
Go-Live
This phase deals with moving on entirely from the old and outdated system to the new SAP system. As all the data is migrated from the former system to the new SAP system., the old and outdated system is shut down.
Any financial period associated is also closed. Also, frequent tests are conducted to check if the new system is working as expected.
GO Live Support
The final stage consists of setting up a dedicated support team to help with the new SAP implemented systems. The team is responsible for monitoring and tackling any issues faced by the users.
Also, support documents are maintained to ensure smooth functioning and provide solutions for better overall performance. By following these key steps for SAP implementation, there are fewer to no chances of failure.
We at Epnovate have benefited many businesses with our integrated SAP software solutions and SAP implementation service. Connect with our experts today for 100% customized solutions and guaranteed satisfaction.