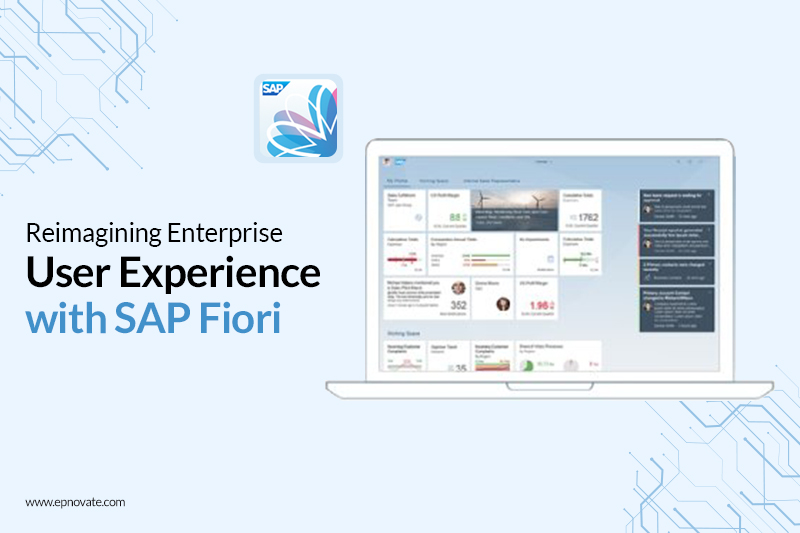 Overview
SAP Fiori enables organizations to create business applications that enhance user experience. For organizations using SAP applications, SAP Fiori provides an easier way to run the applications. In the age of digital transformation, SAP Fiori focuses on dishing out an integrated and consistent user experience. Selecting the right SAP implementation partner can be integral in developing the best application for your organization.
How does SAP Fiori implementation follow a modular design approach?
The SAP Fiori implementation enables users to create and develop applications for any platform or device. Despite providing variety, it ensures consistency in the experience for its developers and users. SAP Fiori was a deviation from the regular monolithic method as it focused on a modular design approach. With the introduction of Fiori, the application has been designed to run on any platform or device.
The innovative tools provided by SAP Fiori enable SAP implementation consultants to turn disruptive ideas into exciting applications. They are an integrated suite of multiple solutions for the users. Without a doubt, it is the first choice of everyone for developing the best enterprise software. The SAP solutions are designed to be robust and scalable to ensure compatibility with various technologies.
Thus, there is consistency in the design guidelines. As it needs to support multiple platforms, SAP Fiori needs to follow a modular design approach.
Key Features of SAP Fiori
SAP Fiori has a wide range of features:
It establishes fundamental rules to ensure consistency across all SAP products. The design enables taking advantage of the entire SAP community.
It is easy to use and allows the integration of independent technologies and applications as well.
It has an attractive Quartz theme.
Introduces a newly aligned shell bar for various SAP products.
Allows the home pages to be more flexible.
It focuses on a human-centric approach along with the integration of machine intelligence.
It is versatile enough to be adopted across a wider range of technologies.
Choosing the best SAP implementation partner can help you extract the maximum out of these features for your organization.
SAP Fiori benefits over SAP GUI
The intention of introducing SAP Fiori was to replace the existing SAP GUI. It provides the users with a more interactive and better experience through a modern and visual UX. It was way better than the existing linear SAP interface.
Additionally, it enabled the users to access the applications from anywhere. The integration of artificial intelligence and machine learning empowers the users rather than taking control away from them to hand it over to machines. All-in-all, there are several benefits of SAP Fiori over SAP GUI.
Why use SAP Fiori with SAP S/4HANA?
The SAP Mobile Start is the beginning of a new journey for SAP Fiori 3. It has been one of the most dependable options to integrate applications with the latest technological trends. Thus, as per SAP implementation consultants, using SAP Fiori 3 with SAP S/4 HANA makes the combination powerful for the users as well as the developers. It enables developers to create applications according to the needs of the users. Thus, an unmatched user experience can be created by organizations.
Why Choose Epnovate for SAP Fiori Implementation?
With customer centricity as its core value and providing customized solutions as per the client's requirements, Epnovate has built a brand for itself. We are one of the go-to SAP implementation consultants in India. With over six years of experience in providing SAP solutions, we ensure our client gets the right software to solve their business problems. Thus, we are your one-stop solution for SAP software solutions.
As seen above, SAP Fiori has revolutionized the user experience and increased user satisfaction with the applications. The feature to work from anywhere from native mobiles is something that has made the tasks of everyone easier. Hence, most SAP implementation consultants advise organizations to adopt SAP Fiori 3.