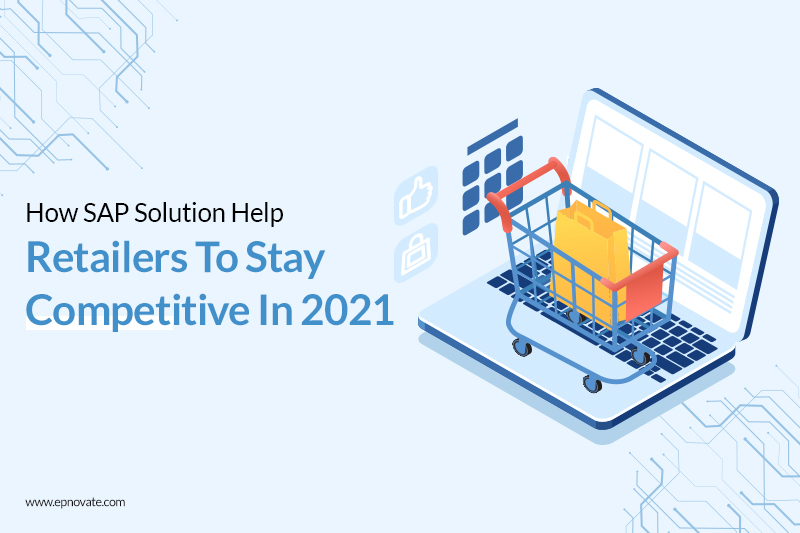 The pandemic has made us all realize how important it is to incorporate digitalization in our businesses. The best way to keep your business up and running is by adopting technology. System Application and Product (SAP) in data processing is a software system that allows every unit of an organization to access and share data. It not only ensures smooth functioning but also helps you to stay a step ahead of your competitors.
Changing market conditions show no mercy on the retailers
When so many physical shops had to shut down due to the pandemic, online services helped people get through tough times. Changing marketing conditions now require businesses to act according to more refined and personalized customer taste. Retailers faced problems like the number of resources to be ordered, their distribution and storage.
In this case, SAP offers the retailers useful insight into customers preferences which helps them in making the options personal and customized. Some of the main functions of SAP are providing real-time information about customers' behaviour and streamlining operational processes. It also reduces cycle time and helps the retailer in finding new leads and loyal customers.
SAP‌ ‌solutions‌ ‌help‌s ‌deal with ‌marketing‌ ‌and‌ ‌merchandise‌ ‌challenges‌ ‌
Storing and maintaining adequate products and merchandise can be a tough job. It requires planning based on a lot of data, and if the data collected is inaccurate, you may have to face some serious issues. That's where SAP solutions come to help. Its simplified data model facilitates all the retail functions throughout the product life cycle. With SAP, you can ensure that your data and pricing are consistent on all the channels.
Using SAP to solve your marketing and merchandise problems has many advantages:
Making the overall customer experience better
Improve marketing time
Increased conversion rate
Fewer data errors
Increase in revenue of the organization
SAP can help manage challenges in the supply chain
The supply chain covers everything from delivery of materials to distributing the product that's why it must work smoothly. All the decisions related to supply chain management are based on data, and inaccurate data can affect the entire process negatively.
SAP solutions provide real-time analytics and smart shipping facilities to eliminate any difficulties in the supply chain.
SAP has a single platform for all the warehousing and transportation services and their management that makes storage and distribution a lot easier and effective. The following points show how SAP makes the supply chain management better:
Fewer stock-outs: With SAP, you can track the procurement journey of the materials automatically. It reduces loss arising from delayed delivery of materials and ensures that you have adequate material all the time.
Decreased inventory cost: SAP makes inventory management easier by keeping all the data related to inventory updated. A retailer can place an order whenever it is needed. This saves cost and time and also increases revenue.
Seamless customer service: SAP enhances the digital channel and logistics processes that make the order and payment simpler for the customers. It also helps the retailers in personalization. All this combined improves customer experience and satisfaction.
SAP makes the business operations smooth, saves costs and time and overall is an ideal solution for your business-related problems. It is important to hire professionals for SAP implementation services as it is a crucial task. 
One of the best SAP implementation services in India, Epnovate Technology, has a team of skilled and experienced professionals who perform SAP implementation, development and consultation services anytime at affordable prices. 
Click here to know more about us and discuss a project for your business.