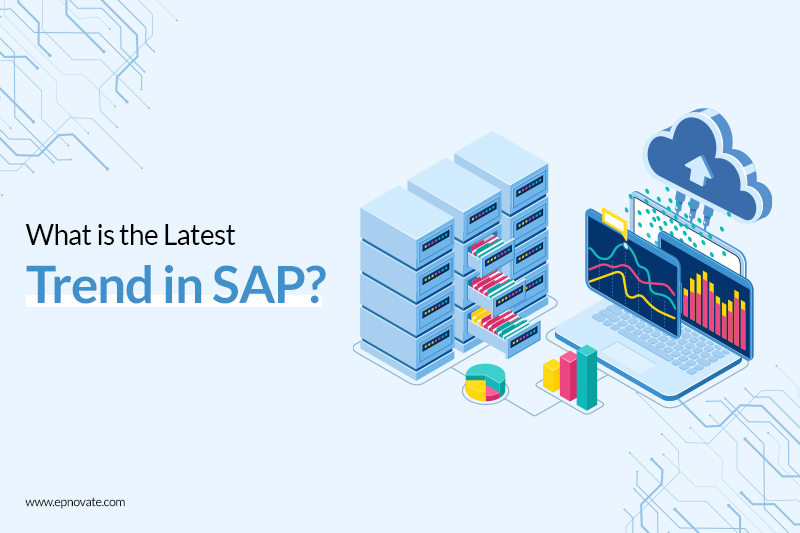 One of the biggest reasons for SAP ERP popularity is SAP's flexibility; it can be integrated into any business regardless of the sector, size, or location. Its adaptability and scalability are among some reasons why various SAP trends go in and out of demand. 2020 saw users contact their SAP software development company to integrate AI. 2021, however, will bring different trends to the forefront. Therefore, any business aiming to increase their productivity should keep an eye out for these.
Latest SAP Trends in 2021
The latest SAP trends of 2021 include the following:
SAP Ariba
SAP Ariba has been a turning point for businesses because it allows buyers and sellers to meet at a common platform. SAP Ariba allows businesses to keep track of transactional details, invoice, and receipts in one place. The integration of payment systems and easy accessibility allows businesses to complete the procurement and payment process without accessing other software. It is a cloud-based solution that requires low capital investment and provides high yields.
Machine Learning
Machine Learning is a subsection of AI that analyses the data available and informs the computer how to complete the task at hand. This increasingly popular trend can be beneficial for any business since it breaks down the decision-making time. The machine learning will analyse the data, provide a screenshot as well as an optimised decision. It simplifies the process of decision making for the business and allows it to focus on other business aspects.
SAP Fiori
SAP Fiori is a solution designed to increase employee productivity. The integration of the two individual identities has made the SAP UI easier to use for the end-user. Users can sift through data or navigate through menus and options with fewer clicks. This, along with the intuitiveness of the software, allows employees to complete tasks swiftly and much more efficiently. The integration has also increased the user-friendliness of the interface on mobile phones and other smart devices.
Internet Of Things (IoT)
The Internet of Things is often used to connect machines to other machines or people in the same industry. It allows a business to monitor data input and editing in real-time. Integration of IoT in the SAP model allows a business to monitor its day-to-day workings and boost employee morale. It also allows a business to become more efficient by breaking down the communication barrier and allowing employees and managers to make transparent decisions.
Cloud Computing
Cloud computing lets businesses store data on demand without the active management at the hands of a person. Most businesses use cloud storage to back up their data in case of any need. SAP's cloud, in the S/4 Hana, has become widely popular. This setup is usually provided by the SAP services company, so you don't have to look for service help elsewhere. It includes machine learning and AI technologies that allow businesses to store data in real-time without having any additional concerns.
SAP Development Company in India
SAP services companies in India are well-versed in providing their customers with various tailor-made SAP solutions. The advantages of teaming up with such a company because you get what is right for you instead of a package with tools you may or may not use. The customization allows businesses to choose which tools they require for their business function and excluding those.
Many SAP software development companies can fulfill your needs and provide you with a tailormade SAP. However, it remains important to keep track of the SAP trends so that your business can upgrade to the best possible ERP. Keeping up with the trends of ERP can help you find options that will increase the efficiency of your business's day-to-day activities and improve the overall revenue and output of the business.