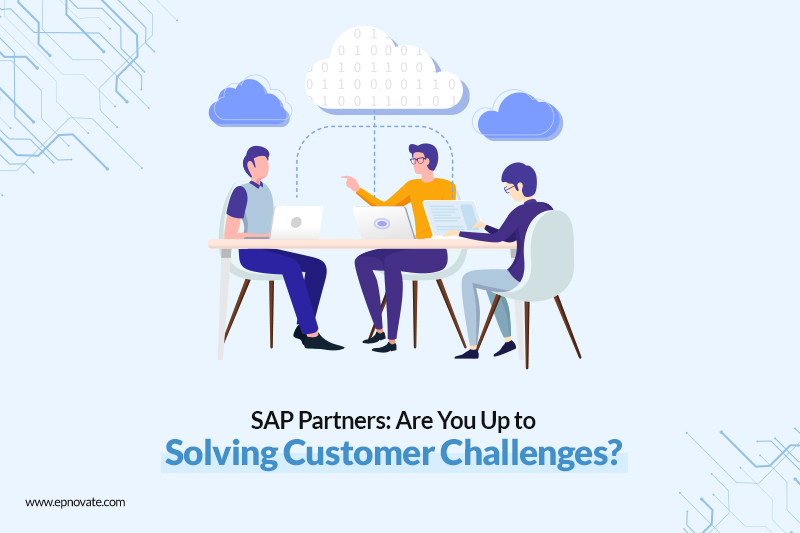 Running a business is not an easy task, especially when you are not fully prepared. You will come across several pain points that will make it difficult to run the business. Many individuals still rely on spreadsheets with erroneous data or utilise outdated technologies. However, you can save yourself from the pain by using the proper tools. The best one among them is an ERP tool like SAP service partner.
So, if you want to solve common business problems and customer challenges, SAP support partners are with you every step of the way. They will help you resolve the same through proper procedures and tactics. So, how do you build on enhancement to solve these challenges?
Here is how:
The three paths you can take to build enhancement
A SAP service partner follows three different paths to build enhancement. These paths help them master the data challenges.
Roadmap
SAP service partners provide an interactive roadmap that helps gain an up-to-date overview of the vital factors. That includes all available and planned innovations. It also simplifies the path for future SAP products and Intelligent Enterprise.
Whitespace
Whitespace languages use punctuation marks and whitespace to mark boundaries. These include a plethora of languages such as European, Middle Eastern, Korean, etc.
Open Space
An SAP service partner provides you with a free learning platform. It is for those who are interested in the latest innovations of SAP and want to survive in the digital economy. If you aspire to survive, you must learn the skills required to run all ERP transactions.
Customer challenges
Now that we know the different paths to build enhancement, we can talk about mastering the different challenges you may face. So, here are the current customer challenges in SAP:
Provide a changelog for changes to projects in professional services automation
It is a current open space challenge in SAP. The customer can see the current log as 'last changed'. Now the challenge is to create a saved history for the same. This particular saved history will help track changes in the project. It will assist in monitoring changes like sales, prices, profits, etc. As a result, the customer will get a proper audit trail and better insights into the projects.
Provide a multi-page OCR processing for invoices in sourcing and procurement
The customer wants to allow multiple invoices for scanning in a single session. So, the SAP service partners must save them as separate invoices. They must do the same by recognising the design specifics of the invoices within a stack.
Provide the ability to update the layout of reports in finance
The challenge is to provide more automation and flexibility to modify the arrangements, which is necessary for legally compliant and mandatory reporting needs. Like the OCR and changelog, it is also an open space challenge in SAP.
WhatsApp integration
The customer wants to execute challenges using the SAP channel. They also want to send instant messages to specific target groups. For this, they need to use the WhatsApp Business API as it helps the latest functionalities to interact with other groups.
So, here are the new open space challenges in ERP integration for the SAP service partners. Once they master these data challenges, they can help empower business teams to manage data.
Conclusion
A SAP service partner is well-equipped with all the latest technologies and functionalities and it can be referred to as the reason clients understand every data management process. They can process automation challenges that can impact an organisation in several ways. All these factors call for immediate integration with SAP service partners if you want your businesses to reach greater heights.
Are you looking for some like-minded SAP people to help your business in data management? Visit Epnovate, a trusted SAP Services Company in this field. You can get consulting and additional support for all SAP-related data challenges from their team of expert professionals.