5 Ways SAP Consulting Services Partner Helps You In Your SAP Roadmap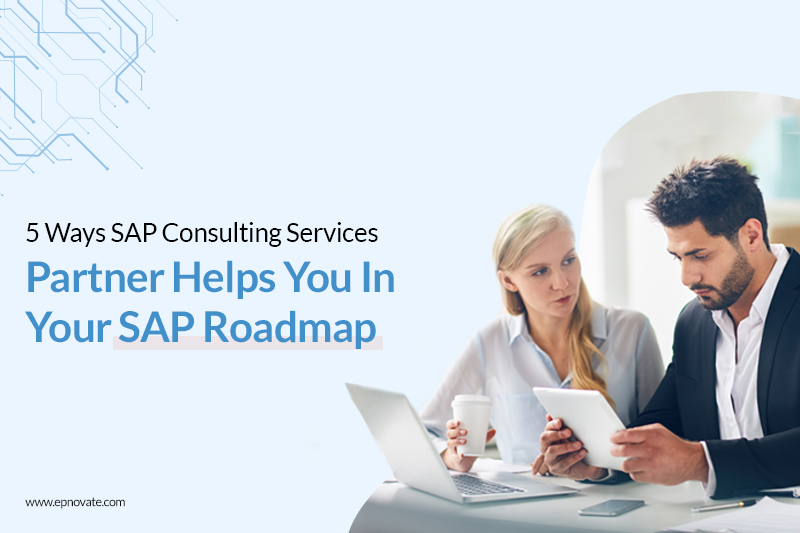 SAP has appeared as one of the most popular options for business owners and managers when employing ERP software for running their enterprise. Creating a strategic roadmap is similar to a founding principle for a successful implementation or deployment, be it SAP Hosting or SAP S/4 HANA conversions and operations.
It assists you in obtaining a better insight, acts as a guide throughout your SAP experience, and is imperative to evade failure, delay, and extra expenses of SAP migration or implementation. However, to create and implement a great plan, you must first analyze the current architecture, understand the market goals, and possess the necessary technical knowledge.
While this might look like a challenging task, it is where SAP consulting services steps in to make your SAP experience as smooth as possible. 
How can SAP Consulting Partner Help You In Your SAP Roadmap?
Nowadays, every business is becoming extremely competitive due to the abundance of market players and the need for customers to get an automated experience. This is where SAP can help you as it can readily serve the needs of customers and businesses alike.
However, to get the best SAP experience, it is advisable to work only with a qualified SAP consulting partner who can guide you at every step. Here are some significant benefits of partnering with SAP professional services:
Great domain expertise and know-how
Every company's requirements are different, and hence there is no such thing as a typical SAP strategy. This is why you must get in touch with SAP Consulting Partners, as they understand how to formulate a roadmap as per diverse business needs.
Since the service provider has worked in various industries, they can do market research related to a particular sector and make a strategy based on the facts to assist you to thrive in whichever market you serve.
Advises Best-suited Implementation Plans
When establishing your SAP strategy, it's crucial to have a look inside the current inventory. Screening your networks, services, and commercial activities entails examining and analyzing the prevailing infrastructure.
The evaluation assists you in determining what procedures must get changed first and which should get removed. As a component of architecture consultancy, certified SAP experts assist customers in evaluating existing marketing services.
Access To Verified Frameworks And Policies
SAP Partners already have structures in place that have proven to be successful. Converting SAP ECC to SAP S/4HANA, for example, is one of the most challenging tasks that organizations confront.
Consulting partners can assist in overcoming this problem by utilizing current transformation techniques such as the S/4HANA transformation factories.
Dependable consultancy throughout your sap journey
SAP is a tremendous terrain, and you will get access to tens of thousands of tools. All of these tools are beneficial in some manner. To develop an SAP strategy, you must choose the appropriate tool for your needs.
However, it is impossible to have a thorough understanding of all your company's tools. A certified partner has comprehensive SAP knowledge and presents dependable consultancy every time.
Assists you with end-to-end managed support
Creating an efficient roadmap and effect on the functioning is only half the battle. The second portion entails following that strategy and deploying your SAP system. The majority of SAP Management Consulting Partner provides end-to-end business solutions to assist with installation.
These SAP partners also conduct periodic inspections and quality assurance after the installation is complete to identify any potential flaws in the system.
We are your best bet as SAP HANA consulting partners. We can provide you with end-to-end services by creating a solid roadmap to make your SAP experience smooth and seamless.