SAP S/4 HANA Services
It is a next-generation business suite built on the most advanced in-memory platform. It helps with real-time processing, predictions about future opportunities and challenges, simulation of all possible scenarios which helps in exploring the result of various business decisions. The SAP S/4 HANA is indeed a game-changer.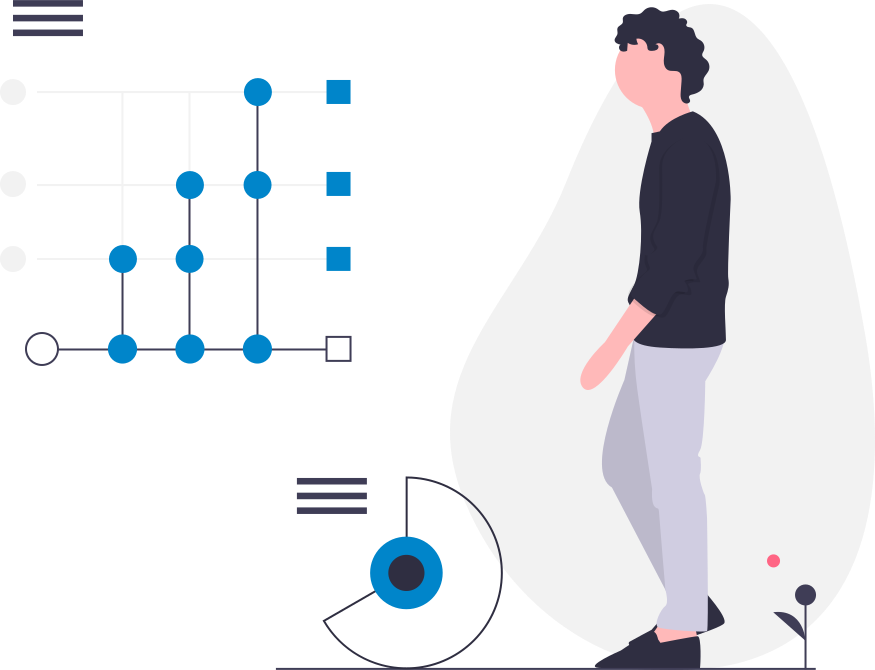 Benefits of SAP S/4 HANA Services
The new integrated ERP system of SAP S/4 HANA runs on memory database so It is useful to reduce the costs through simplifications in hardware, maintenance and testing.
It is all about in memory computing which means that you get immediate real time results. This is because the data resides in the RAM. This feature is a great benefit of HANA.
It helps in addressing industry-specific requirements for 26 verticals and enables new business models, revolutionizing the business processes with automation, artificial intelligence and robotic process automation, making better decisions with great analytics, interface and digital assistants.
HANA is available as a physical box. Hence this makes you feel secure that you have all your data under your control.
Explore and analyse all transactional and analytical data in real time from virtually any data source.
Implementing the SAP S/4 HANA Solution
The implementation involves different processes depending on the type of customer. The new implementation is meant for customers who want to shift from their legacy system. It can be an SAP or a non SAP system and implementation is done from scratch.
The system conversion transition scenario targets customers who are willing to convert their present systems into SAP S/4 HANA. This helps the business as there is no disruption and things can be carried on as they were in the previous system once the SAP S/4 HANA Implementation is complete.
The landscape transformation is meant for customers who want to bring in data in a selective manner. This helps in focusing on important areas and improves adaptability to SAP S/4 HANA.
There are consultants with experience to handle the implementation process for you in a seamless manner, with great proficiency, knowledge transfer and cultural fit.
Consulting Services to solve all your issues:
We providing SAP S/4 HANA consulting services come in very handy due to these reasons. The experts work in close communication with the company and help in developing strategies and roadmaps to make the best use of SAP S/4 HANA and to simplify the user experience and business processes. Besides this, they understand the benefits of the system as per the priorities and requirements of the business. Customization, analysis, assessment and deployment recommendations make up for a complete consulting service to take your business to newer heights. Avail the services for a smooth and seamless process.
Migrate to S/4 HANA the best, for the best!
The migration to SAP S/4 HANA can be beneficial for a business or company in several ways. Due to its customer-centricity and experience, it leads to increased user satisfaction, customer loyalty, and solution adoption. The software provides customer insight leading to better decision-making. The software is very easy to use and responsive to recommendations.
The SAP S/4 HANA migration services provided are done in five steps. Firstly preparation is taken to understand the complexity and deliver accordingly. Exploring the business and its needs comes next. After this, the ideas need to be developed and tested. After successful testing, deployment is done and a new environment is set up. Quality is ensured by reviews after each phase. This completes the migration services to lead the company into a new direction with new software. Experienced and trusted, your migration needs are in safe hands.
Why SAP S/4 HANA Support is Essential?
SAP S/4 HANA support services are very important, be it for the implementation of the migration. Without adequate support, things can get difficult. Your trusted SAP partner can provide you with all the necessary services regarding the migration and implementation as per your needs and requirements. There are dedicated support teams for the various modules to handle finance, procurement, sales and distribution, security, HR success factor, PS work break down structures, BASIS, and CRM sales lead. Our support helps you in saving time and effort and resolve issues faster and better with an in-depth understanding of the business and greater visibility into the business processes. Get the best support and reap the fruits of SAP S/4 HANA.