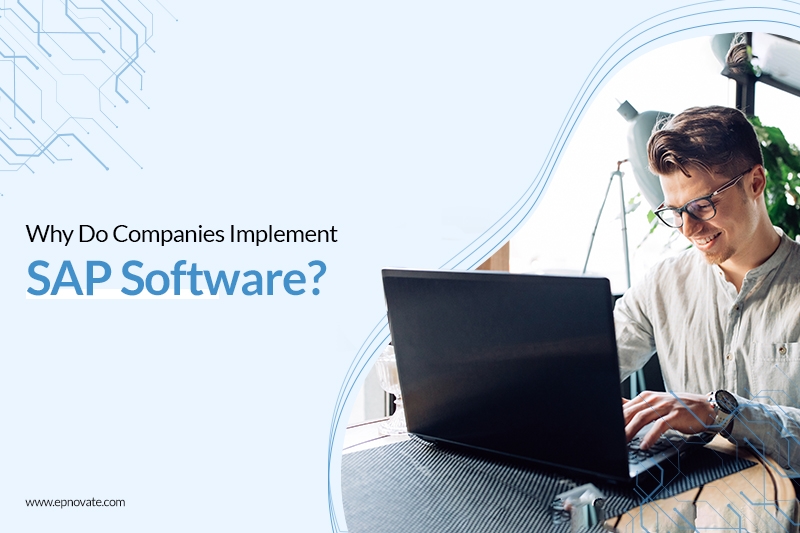 In the current world, business growth and development is defined by its ability to adapt to new technological advancements. For businesses with multiple departments and divisions, keeping track of all data, employees, and products can become staggeringly hard. For such businesses, the SAP platform is ideal.
Why would a business implement SAP?
Any business has various departments that keep it running – Finance, Human Resources, R&D, Marketing, etc. Each department uses its own data management tools and software. But because these are department-specific, they cannot be synced to each other. SAP allows businesses to integrate all the software solutions they require in a single platform, which is regularly synced.
Solutions offered by SAP
A complete SAP system offers various modules that allow business operations to function seamlessly. Some of the modules involved include:
Financial Accounting (FI)
Controlling (CO)
Sales and Distribution (SD)
Production Planning (PP)
Materials Management (MM)
Quality Management (QM)
Human Resource Management (HRM)
Who uses SAP solutions?
The biggest advantage of SAP is that it provides solutions to all niches in the industry – healthcare, metallurgy, Fintech, Pharmaceuticals, etc. SAP is completely customizable in the sense that it allows businesses to purchase only those modules that they require and are suitable for their business function.
The fact that SAP provides industry-specific solutions in a single software has been its biggest selling point. SAP is a popular software solution in top companies of the world like Apple, Berkshire Hathaway, Walmart, etc.
5 ways implementing SAP ERP benefits your business
SAP ERP brings certain exclusive benefits to the table. Here are five top advantages:
Efficient Data Management
SAP implementation solutions are used by businesses to efficiently manage all their logistics, sales, projects and human resource data. SAP allows businesses to store data in one place where it remains organized and accessible to all employees and executives. The framework can easily be used to keep all track of all customer information.
Improve Business Efficiency
With SAP implementation, all departments can communicate with each other faster and more efficiently. It allows employees to solve queries faster and be more productive in the same period. SAP is integral in keeping track of orders, payments and goods and employees using the Supply Chain Management module can easily track their transactions, monthly balances, and their customers.
The biggest requirement in a start-up is its adaptability. Start-ups need to keep track of their profits, product sales, employees, and finances more minutely than large organizations do. SAP offers the perfect way to keep the business goals in focus. Start-ups can initially choose the most basic modules that they require (ex: Financial Accounting) and can then implement new modules as the business grows (ex: Human Resource management).
Long-term monetary savings
SAP implementation in a business not only gives managers a snap-shot view of monthly business function but also gives them a detailed breakdown of the expenses incurred and profits. Based on the breakdown, managers can cut down on expenses that aren't important and save money in the long run.
Data breaches are the biggest cause of concern for any business. SAP's features include firewalls and an in-built security system that controls access to all data. It prevents third-party access; the system can also be used to control who has access to which kind of data.
There are countless advantages of SAP implementation and SAP HANA implementation to a business, but all of them depend upon implementation. Its various modules and user-friendliness allow it to be integrated seamlessly into any business and provide cost-effective planning solutions. SAP implementations, when handled by a good consulting firm, can easily change the working